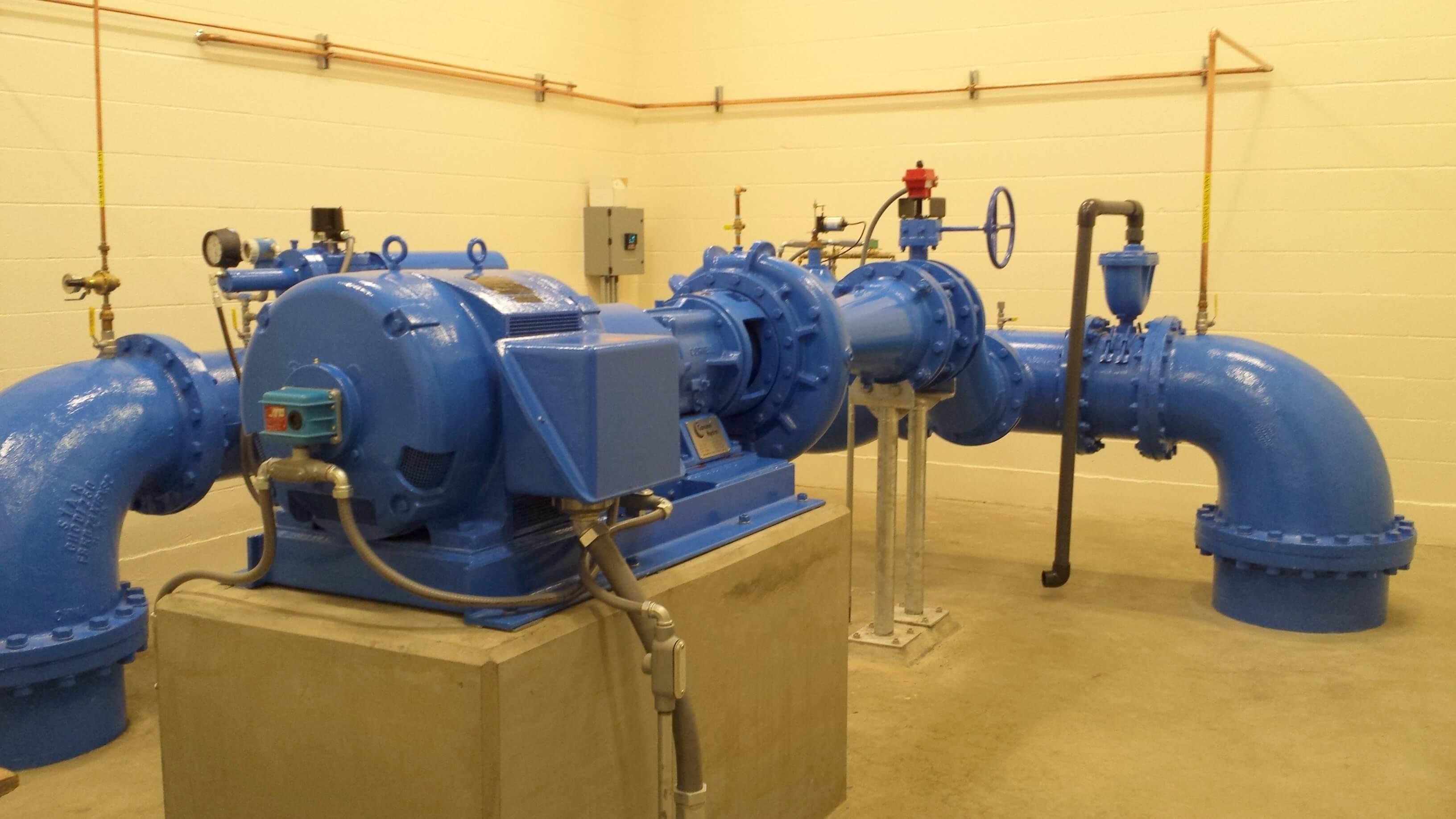 Hydropower systems use the kinetic energy in flowing water to produce electricity or mechanical energy. Currently there are over 60 operating hydropower facilities throughout Colorado with a combined installed capacity of 1,150 MW.  In the past few years, Colorado has seen a flood of new hydropower projects, many of which are located on U.S. Bureau of Reclamation dams and canals, including the following:
Carter Lake (2.6 MW): completed 2013
South Canal Drops 1 and 3 (7.5 MW): completed 2013
Ridgway Reservoir (8 MW): completed 2014
Pueblo Reservoir (7 MW): in development
Shavano Falls (2.8 MW): completed 2015
Lake Granby (1.2 MW): completed 2016
According to the Colorado Department of Agriculture (CDA), the state has substantial untapped capacity for hydropower development within existing agriculture-related infrastructure, including the following:
Pressurized Irrigation Systems: Approximately 7% of Colorado's irrigated land has pressurization potential of around 30 MW.
Ditch Drops: 123 potential project sites statewide with flows of over 100 CFS or drops of at least 150 feet.
Existing Dams: 102 agriculture-related dams with technical development potential.
There is also potential in Colorado for hydropower using existing infrastructure. According to the Bureau of Reclamation, the state currently has more than 30 potential hydropower sites at reclamation facilities with the potential to produce more than 105,000 MWh per year. The U.S. Department of Energy reports that there are an additional 11 sites with the potential to produce over 632,000 MWh per year.
In recent years, new innovative technologies have been developed to harness hydropower throughout the water distribution process, including the delivery of clean drinking water and the return flows back to treatment facilities. Colorado is likely to have numerous hydropower opportunities in this particular area, given its topography and the geographic locations from which its water flows.
The Colorado Energy Office created the Colorado Small Hydropower Handbook, which serves as a step-by-step guide to developing projects in Colorado. This handbook can be accessed here.
Streamlined Federal Permitting of Small Hydropower

In 35 years, only 26 federal permits have been issued for hydropower projects in Colorado. One significant barrier to small hydropower development has been the Federal Energy Regulatory Commission's (FERC) lengthy permitting process. CEO received national attention for an MOU with the FERC to address those permitting barriers. That partnership led to the passing of Hydropower Efficiency Act of 2014, which institutionalized those streamlined process at the FERC. In 2014, Colorado's state legislature passed HB-1030, which increased hydropower permitting efficiencies by streamlining the State agency comment process. Under this law, CEO coordinates and compiles State agency comments when qualifying small hydropower projects apply for FERC permits. Project developers should notify CEO when they file an application with the FERC for a small hydropower permit. Upon notice, CEO will:

Notify State agencies with potential interest in the project of the FERC application
Provide agencies a general description of the FERC review process
Forward project information to the interested agencies for their review
Set a deadline for interested agencies to submit comments to CEO All agency comments, including any from CEO, will be organized and compiled into one document that will be submitted to the FERC ahead of its standard 60-day deadline. Developers of qualifying small hydropower projects are encouraged to contact 303-866-2418 for additional details regarding this streamlined review process.
Resources: