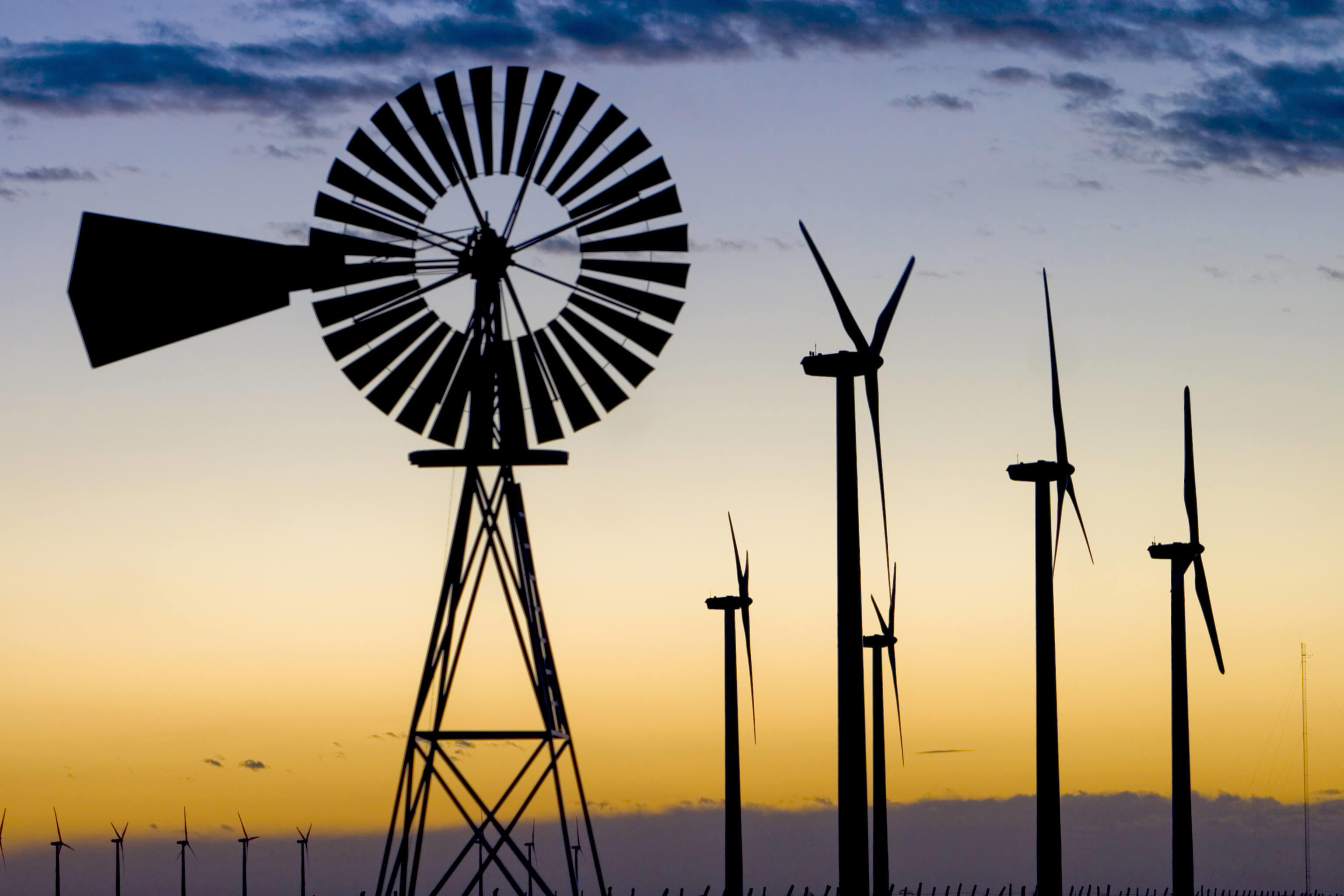 Wind turbines generate electricity by converting kinetic energy to electrical energy.  Typically, the wind rotates the blades of a turbine, which turns a shaft that is connected to a generator that produces electricity.
Wind is the fastest growing energy resource on the grid and is the predominant renewable resource in Colorado.
Between 2005 and 2016, wind energy increased from 1.5% to 17.3% of electricity generated in the state.
According to the Energy Information Administration, in 2016, Colorado was the country's seventh largest wind producing state, accounting for more than 4% of wind generation in the country.
According to the American Wind Energy Association, in 2014, Colorado wind manufacturing and operations jobs totaled over 6,000.
Since wind is an intermittent resource, utilities are continually making advances in wind forecasting and system utilization. For example, Xcel Energy's partnership with the National Center for Atmospheric Research utilizes algorithms and real-time operating data to predict and help manage wind resources.
While not as prevalent as utility-scale wind, Colorado has a growing community wind and small wind industry that can provide a useful tool for individuals, business, and local governments seeking to add onsite renewable generation.
For more information on wind incentives in your area, contact your electricity provider.
Resources