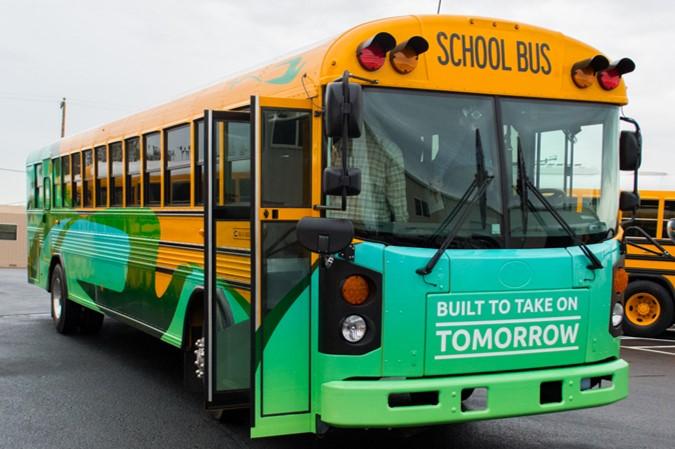 - By Will Toor, Executive Director, Colorado Energy Office
Governor Polis has proposed over half a billion dollars of one time investments in air quality and climate action, including $250 million for clean transportation, $128 million in investments to support infill affordable housing and encourage cities to reform zoning rules, $52 million to improve air quality regulation and enforcement, $50 million for grants to help reduce industrial pollution, $50 million for net zero buildings and energy improvements in affordable housing, and $4.5 million to reduce energy use in the cannabis industry.
These are transformational investments that build on the robust action the state has taken over the last three years to move forward on multiple fronts to act on air quality and greenhouse gas (GHG) pollution. In the last three legislative sessions, 47 bills have passed that address air quality, renewable energy, climate, energy efficiency, electric vehicles, building decarbonization, sustainable transportation and environmental justice. The state released a comprehensive Roadmap to cut GHG pollution in half by 2030. We are on track to more than an 80% reduction in pollution from electricity generation by 2030. State air regulators have adopted low and zero emissions vehicle standards, a phaseout of superpolluting hydrofluorocarbons (HFCs), new rules to reduce GHG emissions from cement and steel plants, and are nearly finished with a rule to reduce pollution from the oil and gas industry by at least 60%. The state Department of Transportation is adopting a groundbreaking GHG pollution standard for transportation investments. The Public Utilities Commission is implementing new requirements for pollution reduction from gas use in buildings. And the state Energy Office is developing new energy and pollution standards for existing large commercial buildings.
 At the same time, the scale of the challenge is immense. Western wildfires, driven by climate change, have dramatically worsened air quality during much of the summer. Hotter weather has also fueled greater local photochemical production of ozone. And the scale of the climate emergency demands more action at every level, from the international climate negotiations now taking place in Glasgow, Scotland, to the Build Back Better Act under deliberation by the US congress, to this budget proposal at our state legislature. Moving forward on this budget will turbocharge━or should I say electrify━state progress on cleaner air and lower GHG emissions.
Transportation
The large investment in transportation reflects the fact that vehicles are the largest source of nitrogen oxides in the Front Range (a key contributor to our ozone pollution problem) and the largest single source of GHG pollution in the state. The proposed investments are:
$150 million for electric school buses:

This would be spent over six years to get halfway to an all electric school bus fleet. For many children, their highest exposure to pollution comes on and around dirty diesel buses; switching to electric completely eliminates this exposure. Added to this, electric buses will save school districts on fuel and maintenance costs.

$28 million to partner with transit agencies in the Front Range to offer free transit service during the high ozone season:

Because ozone is produced by photochemical reactions between volatile organic compounds (primarily from the oil and gas industry) and nitrogen oxides (mainly from vehicles), hot sunny summer days are when we get spikes in ozone pollution in the Denver area and northern Front Range. Free fares will encourage more people to ditch their cars and switch to public transit.

$15 million for cleaner trucks:

While the state is largely focused on moving to zero emissions trucks, fueled by electric batteries or hydrogen fuel cells, the dirtiest trucks on the road today are decades old diesel trucks built before current EPA standards. This money will be used to help get 500 of the dirtiest trucks off the highways and replaced with vehicles that meet current pollution standards.

$12 million for electric bicycle rebates and programs:

eBikes are a great option for getting to work, taking the kids to school, doing the grocery shopping━for many people they can replace almost all car trips. This program will help get 12,000 more eBikes on our roads and paths━eliminating millions of unnecessary car trips and the associated pollution.

$40 million for multimodal streets and transit:

CDOT's

Safer Main Streets

and

Revitalizing Main Streets

programs have revolutionized the department's partnerships with cities and towns across Colorado with respect to the use of urban roadway space for active transportation, economic activity, community and recreation. This funding will build on the success of the Main Street programs to jumpstart a comprehensive focus on establishing better multimodal access along state highways in urban areas and will aim to augment transit service as quickly as practicable. The idea is to have a near term impact rather than the typically very long timelines it can take to expand service.
The budget also includes $128 million for investing in a strong communities program. This will be a competitive grant program for infrastructure investment to support infill development, particularly of affordable housing. The grant criteria will include the extent to which local governments reform zoning and planning rules in order to allow and encourage more housing within communities, near jobs and schools. Not only will this catalyze more housing, it will have multiple benefits━less time spent commuting, lower GHG pollution from driving and cost savings for residents (many low income Coloradans spend 10% or more of their income on transportation expenses).
Industry
The budget includes four elements focused on reducing air pollution and GHG emissions from industry. Industrial emissions in general, and oil and gas emissions in particular, are each in the top five sources of GHG pollution in the state. The proposed investment builds on regulatory programs to achieve deeper, faster cuts in pollution.
$50 million for clean air grants:

These grants will focus on spurring near-term investment by industrial sources of pollution to make improvements that will reduce emissions of harmful air pollutants including air toxics, particulates, ozone precursors and GHGs. These will complement the new regulatory requirements for industry that were created by HB 21-1266 and spur early action and deeper emissions reductions. Funds will be available to cover a portion of the cost of energy efficiency, renewable energy, electrification, transportation electrification, hydrogen and carbon capture projects at industrial facilities as well as sustainable aviation fuel and methane capture projects. 

$52.1 million for air quality transformation at CDPHE:

This will be a large investment in expanding staffing to significantly increase capacity for regulation and enforcement by actions. This will also include funding for replacing polluting two stroke gasoline powered lawn and garden equipment with electric models.

$4.4 million for greening the cannabis industry:

While the cannabis industry has been an economic boon to Colorado, indoor cannabis cultivation is very energy intensive. The proposed program would focus on carbon emission, energy and water reductions for the industry through a robust program of assessments, program support, tools and financing, providing eligible cannabis cultivation businesses with technical resource use and renewable energy assessments, resource management consulting and project implementation support, access to resource benchmarking tools and guidance on tool use, and access to project grant funding and financing. 

$7 million for aerial and ground based monitoring of oil and gas pollution:

We know that leaks of volatile organic compounds (VOCs) from the oil and gas industry are the largest contributor of VOCs in the nonattainment area━and VOCs are one of the major precursors of ozone formation. In addition, oil and gas industry methane leaks are one of the five largest sources of GHG pollution in the state. New legislation requires at least 60% pollution reduction from the industry━and better monitoring data will be important for effectively achieving these pollution reductions.
Buildings
Buildings are one of the five largest sources of GHG emissions, and the state's GHG Roadmap targets a 90% reduction in emissions from buildings by 2050. Achieving this goal will require a transformation to more energy efficient homes and commercial buildings. In addition, for many lower income Coloradans, building utility costs are a significant burden with 20% of households spending over 5% of their income on building energy costs. There are three proposals in the budget to address this.
$200,000 for moving forward on advanced energy codes:

The legislature adopted a groundbreaking package of bills addressing building energy use last session, addressing almost every major building policy in the state GHG Roadmap. But one important policy area remains━making sure that energy codes across the state are aligned with our pollution reduction targets and maximize opportunities for energy cost savings and improved indoor air quality. As part of a proposal to move towards advanced energy codes across the state, this funding would go to support an inclusive task force process to develop the framework for future codes.

$25 million for energy improvements in affordable housing:

As the state makes historic investments to expand affordable housing, it is critical that this housing is built to high energy standards that align with the need to reduce pollution, support healthy indoor air quality and reduce long term costs for residential energy bills. This investment will support energy efficiency, efficient electric heat pumps, and renewable energy like rooftop solar for new and existing affordable housing.

$25 million for clean air equity building investments:

This will be done through incentives added to existing finance programs, incentives for schools and local governments to incorporate heat pumps in energy performance contracts, and support for local government/utility partnerships for neighborhood scale electrification pilots. The idea is to develop the experience with incorporating high efficiency electric heat pumps into construction projects, and to develop the most cost effective approaches to building electrification.
Collectively, these investments will accelerate our progress on achieving the state's climate goals and making progress on air quality. The Energy Office looks forward to working with stakeholders as this moves through the legislative process.