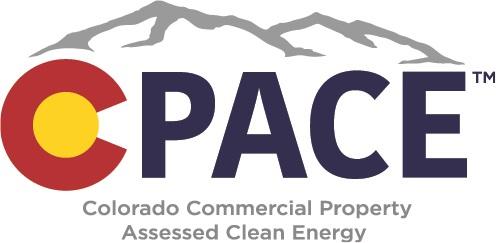 Colorado Commercial Property Assessed Clean Energy (C-PACE) is a financing tool that allows commercial and multifamily property owners to finance qualifying energy efficiency, water conservation, and other clean energy improvements on existing and newly constructed properties, with repayment of the financing through a voluntary assessment on their property tax bill. For more information about Colorado C-PACE, go to copace.com.
How does Colorado C-PACE work?
Colorado C-PACE financing is repaid through a voluntary special assessment on the property tax bill. The security of the tax lien is key to this program as the lien attaches to the property and transfers with ownership. Colorado C-PACE provides financing for eligible energy efficiency, water conservation, and renewable energy improvements over their useful life — up to 20 years — thus making projects cost-effective and encouraging property owners to invest in newer, greener technologies.
Interested property owners opt to receive long-term (up to 20-year) financing for as much as 100% of the cost of these improvements. This arrangement spreads the cost of clean energy improvements over a longer period than could be obtained with traditional debt financing.
Property owners are free to arrange financing directly with one of the listed capital providers, or to bring their own capital provider to purchase the Colorado C-PACE assessment (i.e. fund the project).
Information about the Colorado New Energy Improvement District (NEID), which administers the C-PACE program, please the NEID website.