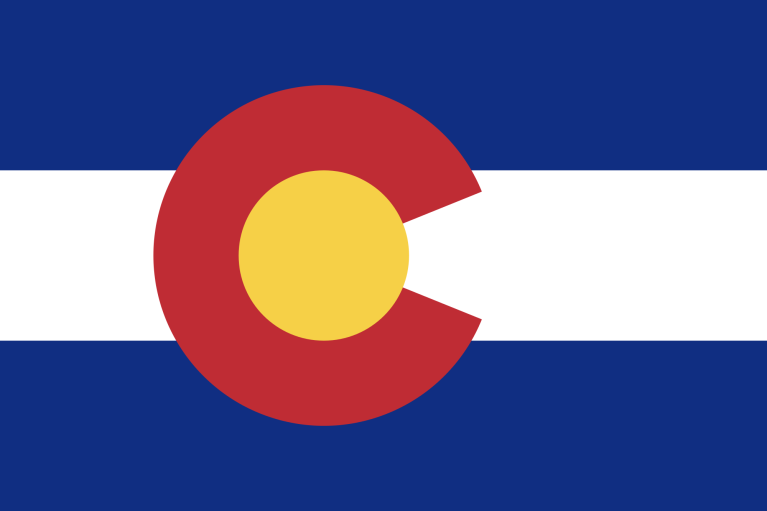 DENVER - Thurs., September 2, 2021  - The Colorado Energy Office (CEO) today announced the renovation of five mobile homes in Eagle County through its Weatherization Assistance Program (WAP) resulting in successful transitions from propane to fully electric heating and cooking. The projects were a joint effort between CEO, Northwest Colorado Council of Governments, Eagle County, Walking Mountains Science Center and Holy Cross Energy. 
For the home renovations, WAP service provider Northwest Colorado Council of Governments (NWCCOG) replaced old propane furnaces with cold climate air source heat pumps, converted propane water heaters to electric heat pump water heaters, and updated propane ranges to high efficiency electric induction cooktops. This transition to a fully electric home━known as beneficial electrification━reduces energy use significantly, improves health and safety, and enhances an occupant's quality of life. These improvements are especially important for Colorado's low-income residents who spend a large portion of household income on energy costs and are at high risk for health and safety concerns from outdated propane appliances.
Local partners Eagle County, Walking Mountains Science Center and Holy Cross Energy all provided funding and outreach support to allow WAP dollars to be leveraged in the most effective way. Holy Cross Energy provided technical support as well. DJ Electric was the electrical contractor, and Diamond H Enterprises was the mechanical contractor.
WAP also provided additional investments in the homes to reduce energy costs including air and duct sealing, insulation, refrigerator replacements, LED light bulbs and the potential for solar. In three of the mobile homes, the furnaces were in disrepair, and residents were heating their homes with portable electric space heaters. The other two mobile homes were heated with propane furnaces at high costs to the residents. Each family now lives in a safe, efficient and comfortable home that no longer uses carbon-based propane and eliminates the possibility of gas leaks or carbon monoxide poisoning.
Collectively, these WAP projects:
Reduce electricity costs on average by 26.4%

Eliminate $60 per month in propane costs

Save each household an average of $110 per month in utility bills

Reduce each home's greenhouse gas emissions by an estimated 6.4 tons per year

Eliminate existing fire hazards by upgrading electrical service

Eliminate propane leaks and remove carbon monoxide-producing ovens and hazardous space heaters

Improve ventilation and indoor air quality
"This local partnership has inspired and driven us to make more of a difference than ever before━we are now adding reducing greenhouse gas emissions to our portfolio of services," said Doug Jones, Energy Program Director at Northwest Colorado Council of Governments. "With CEO's support and guidance, we are now installing cold climate heat pumps, and thanks to our local collaboration with Eagle County, Walking Mountains Science Center and Holy Cross Energy, we are taking it a step further with a full beneficial electrification package."
"The Weatherization Assistance Program introduces technologies to Coloradans who otherwise could not afford them━an invite for them to participate in the clean energy economy and enjoy its health and economic benefits," said Ryan Harry, WAP Director at the Colorado Energy Office. "These projects are a demonstration of this invitation and a promise to Coloradans that they won't get left behind."
Through these projects, the WAP team is proactively preparing for large-scale beneficial electrification by learning how to reliably install advanced technologies such as air source heat pumps. In doing so, WAP can help prevent its clients from falling further behind in their access to clean energy and ensure they enjoy the benefits of these technologies for years to come.
The Colorado General Assembly's 2021 session included an ambitious package of newly adopted legislation that will help ensure Colorado reduces greenhouse gas pollution from buildings including homes. Two of these bills━Senate Bill 21-231 and House Bill 21-1105━will help extend the reach of WAP in Colorado.
###