SB22-180 created the Ozone Season Transit Grant Program to provide grants to the Regional Transportation District (RTD) and transit associations in order to provide free transit services for at least 30 days during ozone season. The program is designed to support the state's transit agencies to rebuild transit ridership, and reduce driving during ozone season. Ground level ozone poses health risks to all Coloradans, particularly to vulnerable populations including the elderly, young children, and people with asthma or other respiratory diseases. Reducing vehicle traffic by encouraging the use of public transit is one key strategy to help reduce ozone-forming emissions and ground level ozone during the summer months. Transit ridership during the COVID-19 pandemic fell nationwide, and while vehicle traffic has returned as COVID cases have declined, transit ridership has yet to return to its pre-pandemic levels. Encouraging more people to ride transit is one essential strategy to achieve reductions in greenhouse gas emissions and air pollution.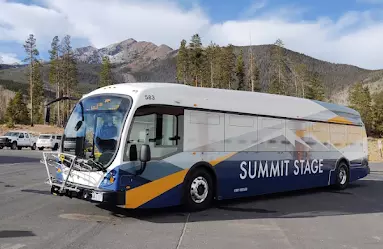 Ozone Season Transit 2023 Program Policies and Requests for Applications
The Request for Applications (RFA) for the Ozone Season Transit Grant Program is now open. Applicants must apply by May 12, 2023 12:00 PM MT. Find instructions on how to submit an application in the RFA documents below.
The documents below provide guidance for how the Regional Transportation District may apply to receive a grant to participate in the program.

Key Activities and Dates

| Activity | Action Date |
| --- | --- |
| Release of RFA | May 3, 2023 |
| Deadline to submit applications | May 12, 2023, 12:00 PM MT |
| Anticipated Notice of Award Decisions | By May 23, 2023 |
Ozone Season Transit 2022 Program
In August 2022, RTD and other local transit agencies across Colorado, via the Colorado Association of Transit Agencies (CASTA), offered free public transit services to all riders through the Zero Fare for Better Air initiative that was funded by SB22-180. Administered by the Colorado Energy Office (CEO), the initiative is part of the state's broader effort to improve air quality, reduce greenhouse gas emissions, and save Coloradans money on transportation.
Transit agencies that participated in the Zero Fare for Better Air program through CASTA included:
Archuleta County Mountain Express
Bent County Golden Age Transportation System
Bent County Transit 
City of Fountain
City of Greeley- Greeley Evans Transit
City of La Junta Transit, 
Durango Transit, City of Durango
Mountain Metropolitan Transit (City of Colorado Springs)
Northeastern Colorado Association of Local Governments (NECALG)/Prairie Express 
Prowers Area Transit Agency 
Pueblo Transit
San Miguel Authority for Regional Transportation
Southern Colorado Community Action Agency
Ozone Season Transit 2022 Program Final Reports