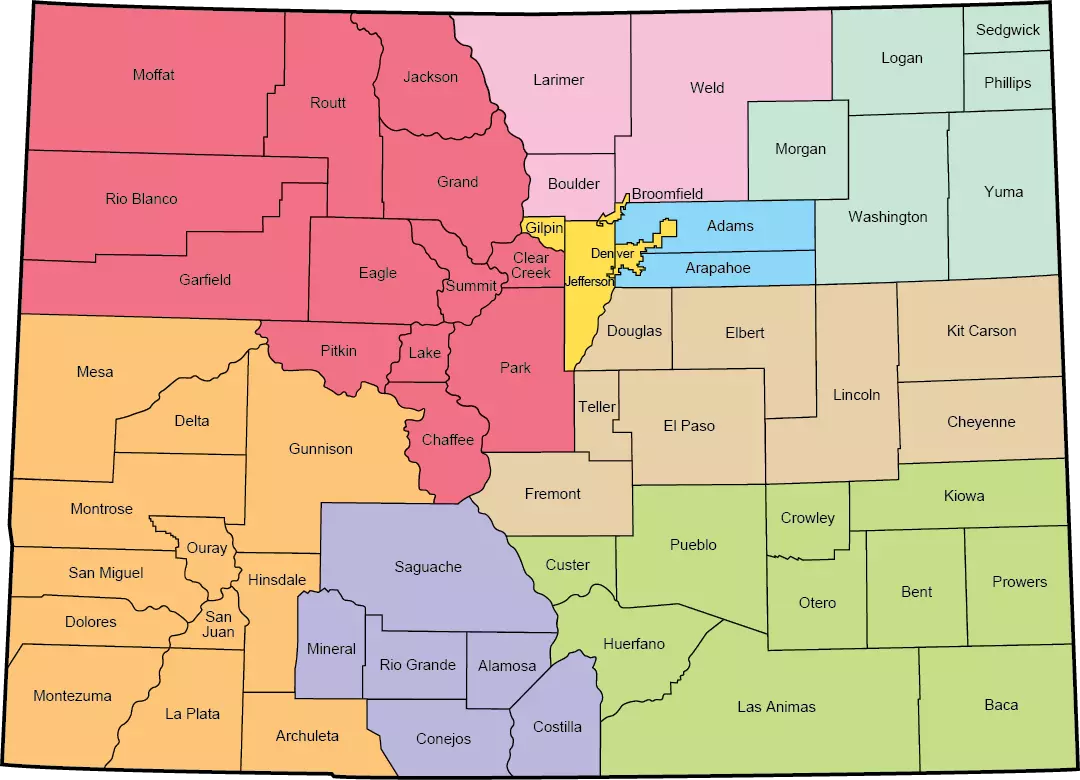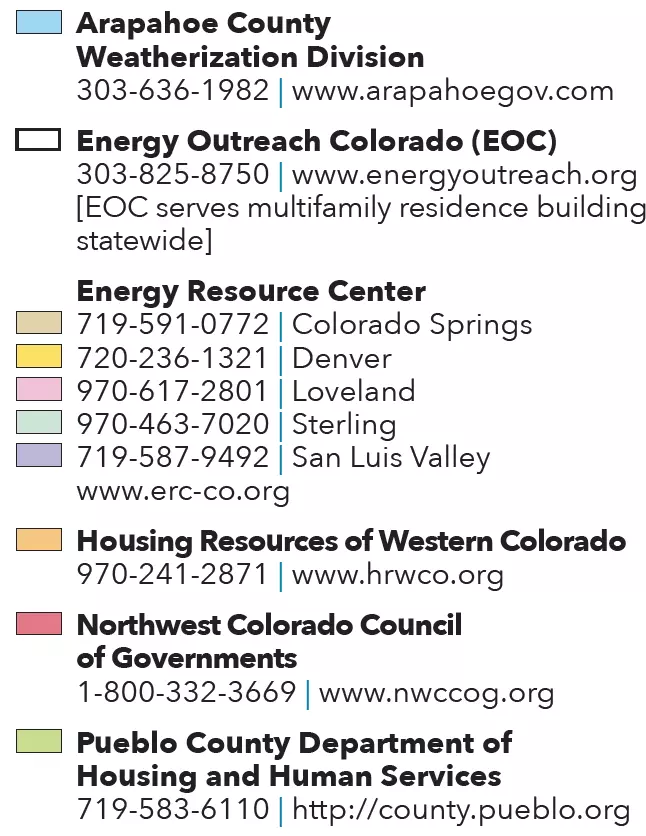 Use your county below to locate which regional office you should contact for services.
Weatherization Assistance Program Agencies
Six different agencies serve clients based on their county of residence. These agencies will review and approve WAP applications and then will contact you to schedule and perform the weatherization services in your home, if you are approved. 
If you would like to apply for free energy efficiency services through the Weatherization Assistance Program, or if you have questions regarding eligibility or the program application, contact your local weatherization service provider based on your county of residence in Colorado.