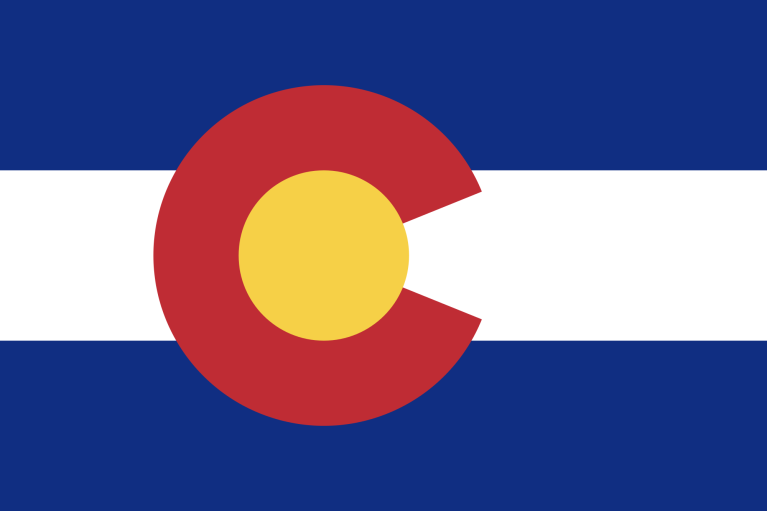 DENVER - Thursday, Sept. 3, 2020- The Colorado Energy Office (CEO) today released a resource guide for local governments which includes high-impact, low-cost strategies that communities can act on immediately to reduce greenhouse gas (GHG) emissions and assist with long-term economic recovery.
CEO recently surveyed local governments about the impact of COVID-19 on budgets and energy management plans; survey results can be found here. About 95% of communities surveyed articulated the need for state funding, while approximately 70% emphasized the need for public outreach and education, and also acknowledged a lack of technical expertise regarding sustainability and energy. As a result, CEO created a web-based local government resource guide to serve as a toolkit for communities seeking to move forward with clean energy and sustainability goals.
This resource guide is intended to empower Colorado communities by providing state-specific actionable policies, programs and funding opportunities in order to reach the goals set by House Bill 19-1261: to reduce GHG emissions by at least 26% by 2025, 50% by 2030, and 90% by 2050 compared to 2005 levels. The resource guide includes community spotlights that highlight some of the bold climate actions already being taken by communities across the state.
Christine Berg, CEO Senior Policy Advisor for Local Government stated, "As communities cut budgets and continue to make hard decisions, we want to provide the support and resources they need to continue on the path of economic recovery and long-term cost-savings through policy change, energy efficiency programs and a transition to renewable energy."
Strategies noted in the local government resource guide include five high-impact actions communities can undertake immediately to reduce GHG emissions:
1) Pursue Energy Efficiency Through Energy Performance Contracting
As Colorado communities make difficult budget decisions on their path toward economic recovery, the highest impact no-cost solution is through Energy Performance Contracting (EPC). EPC provides a low-risk tool for financing comprehensive capital, renewable energy and energy efficiency improvements to public buildings and facilities by leveraging projected project energy cost savings to finance the project on the front end. CEO administers the state's EPC program and provides support for local governments interested in pursuing EPC including vetting pre-qualified energy services companies, supporting the procurement process, and providing monitoring and verification support throughout the project. 

2) Update Building Codes
In many cities, building operations account for a majority of GHG emissions (40%) and energy use (20%). By updating to the latest energy codes, municipalities can guarantee healthier, safer and more efficient buildings. CEO provides no-cost technical expertise, training and an Energy Code Adoption Toolkit to help local governments update local building energy codes. Communities around Colorado are utilizing energy codes to ensure that buildings are energy efficient, solar ready and support electric vehicle charging infrastructure. 
3) Implement Smart Growth Principles
Communities can implement smart growth principles that help reduce GHG emissions, minimize air and water pollution and preserve natural lands. By investing in transit-oriented and mixed-use development, communities can generate more stable property values, increase foot traffic around local businesses, alleviate traffic congestion and increase transit ridership. Blueprint Denver is a citywide transportation and land use plan that uses smart growth principles to make decisions based on "complete neighborhoods and complete transportation networks; a measured, common-sense approach to new growth; and for the first time, land-use decisions through the lens of social equity." 
4) Adopt Electric Vehicles
Electric vehicle (EV) adoption and building EV infrastructure is a major component of cutting GHG emissions in the transportation sector. In 2018, Coloradans bought about 70 percent more EVs than the previous year, and Colorado is in the top five US states for EV market share. Through Charge Ahead Colorado and ReCharge Colorado programs, funding and resources are available for local governments who want to build out EV infrastructure, transition municipal fleets and educate community members about the benefits of EVs.
5) Create a Climate Action Plan & Set Renewable Energy Goals
Each Colorado community is distinct, and some make the decision to invest in a strategic sustainability plan and build a resilient, clean energy future. Colorado communities have created plans through a framework of climate action, resiliency,  adaptation and renewable energy goals. Local governments can explore specific climate-related topics via A Deeper Dive: A Collection of Climate Resources for Local Governments, which provides additional background, resources and data.