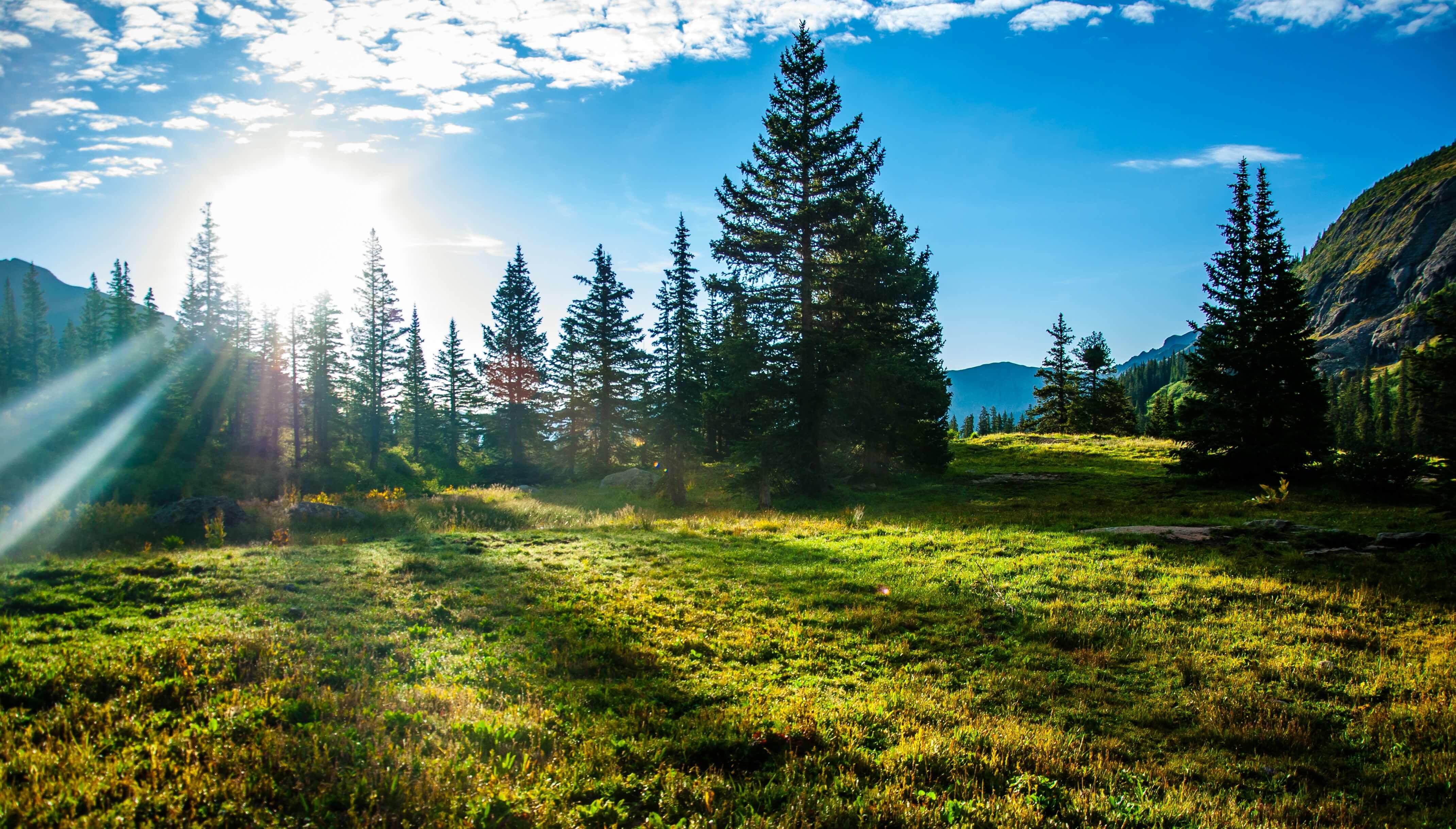 Reducing greenhouse gas emissions and a statewide transition to clean energy are integral to preserving Colorado's way of life and central to the mission of the Colorado Energy Office. Transitioning to clean energy protects the health of our communities and natural environment, provides access to lower-cost clean energy resources for rural and urban areas, increases investment and economic growth opportunities, and expands clean energy jobs.
A statewide transition to clean energy underpins Colorado's commitment to climate action. The warming climate is already impacting communities across the state. Colorado is very vulnerable to these impacts—increased risks of catastrophic wildfires, greater likelihood of droughts, increased flood risks, loss of alpine ecosystems and negative impacts to the state's ski industry. Water, energy, public health, transportation, agriculture, and tourism—climate challenges will affect everyone and require collaborative solutions involving state and local governments, industry across sectors, and communities.
To address Colorado's two largest sources of emissions—the power sector and transportation—the state is working to transition to 100 percent clean electricity generation by 2040 and rapidly expand the electrification of vehicles. In May 2019, Governor Polis unveiled the administration's Roadmap to 100% Renewable Energy by 2040 and Bold Climate Action. The roadmap details directions, policies and actions Colorado is taking to ensure a clean energy future.
The Colorado General Assembly's 2019 legislative session was a monumental one for energy efficiency, electric vehicles, climate and utility policy. To learn more, see a brief snapshot of legislation that passed including:
Senate Bill 19-236 - Sunset Public Utilities Commission directs the PUC to evaluate the cost of carbon dioxide emissions in certain proceedings (resource planning, energy efficiency planning, beneficial and transportation electrification, renewable energy standard) related to a public utility subject to the PUC's jurisdiction and to promulgate rules to require those public utilities to include the cost of carbon dioxide emissions related to the evaluation of electric generation and heating resources. Starting in 2020, the PUC is required to establish a base cost of carbon dioxide emissions in an amount not less than $46 a ton and shall modify the cost thereafter based on escalation rates established by a federal interagency working group.
House Bill 19-1261 - Climate Action Plan To Reduce Pollution sets Colorado statewide goals to reduce 2025 greenhouse gas emissions by at least 26%, 2030 greenhouse gas emissions by at least 50% and 2050 greenhouse gas emissions by at least 90% of the levels of greenhouse gas emissions that existed in 2005.
The Colorado Department of Public Health and Environment is responsible for tracking greenhouse gas pollution in Colorado. 
In January 2018, Colorado issued an updated edition of the Colorado Climate Plan, a statewide set of policy recommendations and actions to mitigate greenhouse gas emissions and to increase Colorado's level of preparedness.
Resources